Body Sculpting Treatment Q&A
Are you looking for a non-invasive way to get rid of stubborn body fat and tighten loose skin? The medical professionals at Men's Health of Mississippi have the solution in Madison, MS! For more information, please contact us or request an appointment online. We are conveniently located at 120 Fountains Blvd #1001, Madison, MS 39110.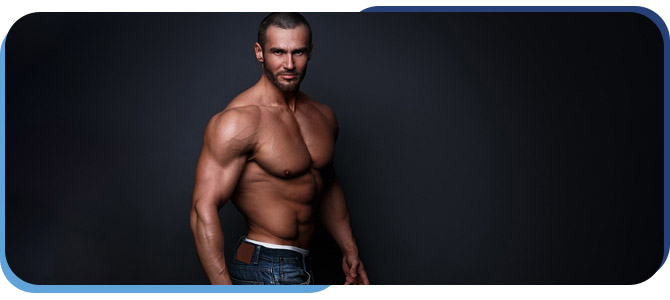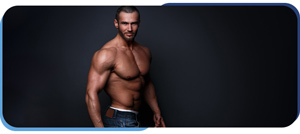 Table of Contents:
What is body sculpting?
How does Body Sculpting with Accent Prime work?
What parts of the body can be treated with Accent Prime?
Am I a good candidate for Accent prime body contouring treatment?
What are the benefits of body contouring?
What is body sculpting?

In general, body sculpting refers to various cosmetic procedures meant to tighten, shape, contour and our skin, particularly in areas that tend to sag or soften with age. Although typically quite popular among women, body sculpting procedures are gaining popularity among men as well, as they can help maintain or enhance a slim, toned physique well into the process of aging.
How does Body Sculpting with Accent Prime work?

Accent Prime is a body sculpting product from the company Alma Lasers, and it is an advanced procedure meant for skin tightening, body contouring, and overall aesthetic enhancement. Accent Prime uses the most up-to-date technology in ultrasound and radio frequency to deliver effective treatments with natural-looking, long-lasting results.

How Body Sculpting with Accent Prime works is that ultrasound energy is distributed throughout a specific targeted area, helping to disrupt the fat cells that can cause sagging, softening, and dimpling, and prevent the skin from having a youthful, supple appearance. Radiofrequency power is then used to produce deep heating of the tissue, which results in more targeted treatment. With this combination, treatment time is reduced, and you can have more significant results with fewer sessions.
What parts of the body can be treated with Accent Prime?

Accent Prime can be used on most areas of the body, including the face, the arms and back, the stomach (the abdomen and side of your hips or "love handles"), legs, thighs, and buttocks. It's important to keep in mind that different areas of the body may respond differently or see different results with this treatment.

For example, if being used on the face, Accent Prime can aid in skin resurfacing and peeling and post-acne marks or scars, as well as overall tightening of the skin to target signs of aging in that area. On the arms, legs, and stomach, Accent Prime can help reduce the appearance of stretch marks, both red and white colored, in addition to its body contouring and skin tightening effects.
Am I a good candidate for Accent Prime body contouring treatment?

Whether you are a good candidate for Accent Prime depends on a few different factors, but generally, most healthy adults are good candidates and respond very well to the treatment.

At Men's Health of Mississippi, we are more than happy to provide a consultation appointment if you're interested in Accent Prime. We can go over the steps of the procedure, your own needs and goals, and expectations for results and repeat treatments. Don't hesitate to contact us today.
What are the benefits of body contouring?

There are many benefits to body contouring treatments such as Accent Prime, the main one being a positive impact on your overall well-being, as the treatment helps provide a more supple, youthful overall appearance on your skin and target areas. Many people prefer treatments like Accent Prime to traditional weight loss or skin tightening procedures, as it is non-invasive, non-surgical, and requires little to no downtime. There is no severe pain, and any discomfort is mild and temporary. The procedure itself is quick, and there is also little to no preparation for it, apart from your consultation appointment.

Also, body contouring treatments tend to be much less expensive than surgery or other traditional invasive anti-aging, skin tightening procedures, and the results are more natural looking, especially since there is no drastic surgery or scars to contend with. Body contouring can also give a boost to your own efforts at maintaining your physique. Even with regular exercise and a balanced diet, as we age, our physique changes and can be less responsive to these traditional, foundational methods. These can be discouraging, especially when we've been diligently maintaining these habits all our lives. With Accent Prime, you can see a great compliment to your existing efforts, and feel rewarded for your work.

We serve patients from Madison MS, Jackson MS, Flowood MS, Brandon MS, Ridgeland MS, Florence MS, Richland MS, Byram MS, Terry MS, Clinton MS, Vicksburg MS, and Flora MS.