Why is Men's Health Important?
Men have distinctive health challenges that require specific attention. They need to focus more on maintaining good health compared to women as some illnesses, including prostate cancer and low testosterone, are exclusive to males. Early diagnosis can help avoid and cure many of the serious medical conditions that men experience, such as colon cancer and stroke.

Dr. Micah Walker, MD

, at

Men's Health of Mississippi

, provides affordable, and evidence-based care in the examination and treatment of men's health issues to keep them healthy at every age. For more information, please

contact us

or

request an appointment

online. We are conveniently located at

120 Fountains Blvd #1001, Madison, MS 39110

.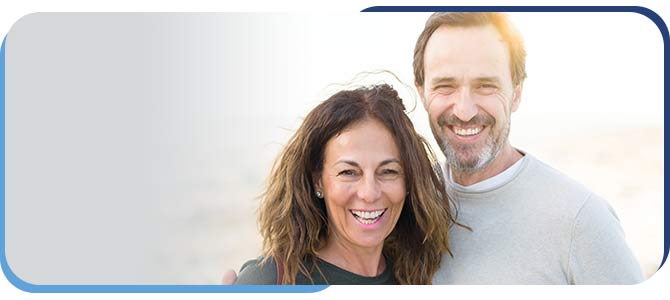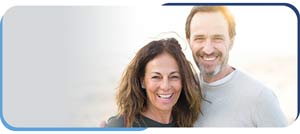 Table of Contents:
At what age do men start having health problems?
What are the health needs of men?
How do you keep a man healthy?
What are the signs of good health in men?
At what age do men start having health problems?

Men's health is influenced by various factors, so the onset of health problems will vary from person to person. While there is no specific age at which all men start experiencing health issues, there are certain conditions that tend to be more common as men age.

In general, men begin to encounter health challenges in their middle age and beyond. This is when the risk of conditions such as heart disease, high blood pressure, diabetes, prostate problems, and certain types of cancer increases. Additionally, lifestyle factors such as poor diet, lack of exercise, stress, and tobacco and alcohol use can contribute to health problems at any age.

It's important to note that health issues can occur at any stage of life, so proactive measures should be taken to maintain optimal wellness. Regular medical check-ups, adopting a healthy lifestyle, including a balanced diet and regular exercise, managing stress levels, and avoiding risky behaviors will promote better health and reduce the risk of various health issues.
What are the health needs of men?

Physical health is a primary concern for men, including maintaining a healthy weight, managing chronic conditions like heart disease and diabetes, and prioritizing regular exercise. Mental health is equally significant, as men often experience stress, depression, or anxiety. Seeking support and practicing self-care strategies will promote mental well-being.

Proactive preventive care is also crucial for men's health. This includes regular check-ups, as well as screenings for conditions like prostate cancer and high blood pressure.
Additionally, addressing lifestyle habits such as diet, tobacco and alcohol use, and practicing safe sex is essential for maintaining optimal health.

Men's health needs also encompass reproductive health, which includes discussions about family planning, sexual health, and fertility concerns. Furthermore, social support and emotional wellness are important, as maintaining healthy relationships, seeking social connections, and finding outlets for stress relief will contribute to a fulfilling and balanced life.
How do you keep a man healthy?

Keeping a man healthy involves a holistic approach that addresses all aspects of his well-being. Some key strategies to promote men's health include:

● Routine check-ups – Men are encouraged to schedule routine check-ups with their healthcare provider to monitor their overall health, screen for potential conditions, and discuss existing concerns.
● Healthy lifestyle choices – It's important to incorporate a balanced diet rich in fruits, vegetables, whole grains, lean proteins, and healthy fats. Regular physical activity supports weight management, strengthens the body, and reduces the risk of chronic health conditions.
● Stress management – Stress reduction techniques such as exercise, mindfulness, meditation, and engaging in hobbies or activities that bring joy and relaxation are key to maintaining general wellness.
● Minimized substance use – Smoking cessation and moderation in alcohol consumption will reduce the risk of various health problems.
● Safety precautions – Safety practices, such as wearing protective gear during sports activities, practicing safe sex, and taking precautions at the workplace are recommended.
What are the signs of good health in men?

Good health in men can be identified through various indicators, such as:

● Physical fitness – Men with good health tend to have healthy body weights, strong muscles, and good cardiovascular endurance.
● Mental wellness – Men who are mentally healthy exhibit positive emotions, have good stress management techniques and maintain a balanced mindset.
● High energy levels – Men who feel energetic throughout the day can perform their daily activities with ease. High levels of energy often signify good health.
● Healthy skin – Healthy men usually have clear skin with no major skin issues such as acne, rashes, or dryness.
● Good sleep quality – Good health is often indicated by quality sleep. Men who experience restful sleep wake up feeling refreshed and rejuvenated.
● Strong immune system – Men with good health generally have a strong immune system, which allows them to fight off infections and recover quickly from illnesses.
● Regular bowel movements – Regular bowel movements are a sign of good digestive health.

It's important to remember that these signs vary, as individual health is influenced by many factors. Regular check-ups with a healthcare provider will allow for a comprehensive assessment of your health status.

Effective treatments to manage a broad range of men's health issues are available at Men's Health of Mississippi. For more information, please contact us or request an appointment online. We are conveniently located at 120 Fountains Blvd #1001, Madison, MS 39110. We serve patients from Madison MS, Jackson MS, Flowood MS, Brandon MS, Ridgeland MS, Florence MS, Richland MS, Byram MS, Terry MS, Clinton MS, Vicksburg MS, and Flora MS.