Hormone Doctor in Madison, MS
If you are living with hormonal imbalance, then contact us to diagnose and treat your hormone disorder. We are conveniently located at 120 Fountains Blvd #1001, Madison, MS 39110. For more information, please call us or request an appointment online.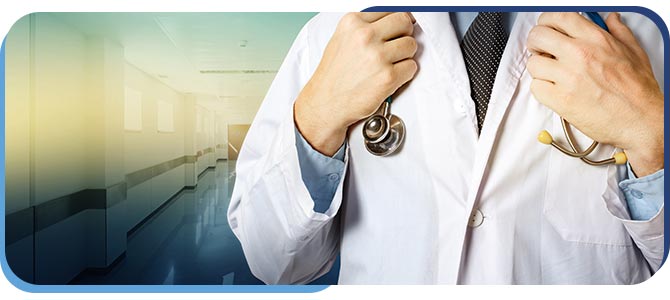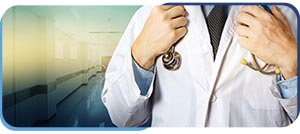 Table of Contents:
How do I know if I have a hormone imbalance?
When should I get my hormone levels checked?
How do you fix hormonal imbalance?
Is it possible to balance hormones naturally?
Here at Men's Health of Mississippi, our team of highly qualified medical professionals specializes in men's health of all ages. We are dedicated to the overall wellbeing of men and are proud to provide services including primary care services, evaluation and treatment of premature ejaculation, hair restoration, body sculpting, and much more. One beneficial treatment offered at our men's clinic is called testosterone replacement therapy. Testosterone is an important male sex hormone that can impact your sex drive, muscle mass, and red blood cell production. When this hormone becomes imbalanced, you may begin to notice significant symptoms that can negatively impact your life. That's why seeking care at a men's health clinic is incredibly important for both your physical and mental health. Continue reading to learn more about men's hormone health services at Men's Health of Mississippi.
How do I know if I have a hormone imbalance?

Hormone imbalances can affect many different functions of the body, including sleep cycles, metabolism, sexual function, heart rate, and more. When men have irregular testosterone levels, these functions will begin to show the following signs:

– Low libido
– Depression
– Erectile dysfunction
– Loss of muscle mass
– Increased irritability
– Fatigue
– Difficulty concentrating
– Brain fog
– Memory loss
– Low confidence
– Night sweats
– Hair loss
– Increased body fat and weight gain
– Decreased bone mass
When should I get my hormone levels checked?

If you're experiencing any of the above symptoms, make sure to contact a health and wellness clinic. They will run the necessary screening tests needed to diagnose low testosterone. It is especially important to go see a specialist if you're struggling with symptoms and you're under the age of 40.
How do you fix hormonal imbalance?

After consultation and testing, the specialists at Men's Health of Mississippi can treat low T levels with a treatment called TRT. There are a few different TRT options, such as injections, implants, patches, and gels.

Injections
Testosterone injections can be administered in a clinic or at home directly into the muscles. This will allow the testosterone to be slowly absorbed into the bloodstream.

Implants
Implanted pellets can be placed into the soft tissue right underneath the skin. They are only about the size of a grain of rice and will last for about four months.

Patches
There are two types of testosterone patches. The first is called a transdermal patch, and it can be worn on your arm. This type of patch will need to be replaced daily. The second type is called a striant tablet, which sticks to your gums. This type of testosterone patch will need to be replaced twice daily.

Gels
Gels such as AndroGel and Testim can be rubbed onto your body once a day, allowing the testosterone to be absorbed directly into the skin. You can alternatively get gels that are applied inside the nose.
Is it possible to balance hormones naturally?

There are many different causes of low testosterone, which will determine whether or not you can balance them naturally. Low T levels can be caused by injury, chemotherapy, obesity, autoimmune disease, kidney disease, metabolic syndrome, medications, pituitary gland conditions, and stress. In some cases, a combination of lifestyle changes such as drinking less alcohol, exercising, and eating well can naturally balance hormones in men. If the cause is something such as a chronic condition or chemotherapy, testosterone replacement therapy is the best option.

If you are experiencing any signs of low testosterone, make sure to visit a men's health clinic for the treatment and care you deserve. Men's Health of Mississippi would love to help get your hormone levels back on track. If you have any further questions about testosterone replacement therapy specialists in Madison, MS, please feel free to contact Men's Health of Mississippi. You can give us a call or request an appointment online with one of our specialists. We serve patients from Madison MS, Jackson MS, Flowood MS, Brandon MS, Ridgeland MS, Florence MS, Richland MS, Byram MS, Terry MS, Clinton MS, Vicksburg MS, and Flora MS. We look forward to your visit to our men's health clinic soon!