Laser Assisted Liposuction for Men Questions and Answers
Professionals at Men's Health of Mississippi in Madison, MS offers laser assisted liposuction, an effective and minimally-invasive laser liposuction treatment for men to get rid of stubborn belly and body fat. For more information, please call us or request an appointment online.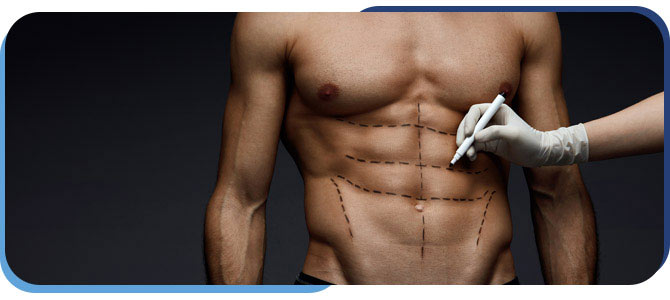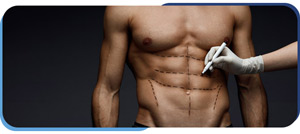 Table of Contents:
What is laser-assisted liposuction?
Does laser lipo work on men?
How many sessions of laser lipo does it take to see results?
What areas can be treated with laser lipo?
Do you lose weight with laser lipo?
Every man has a sculpted physique just waiting to be revealed. While healthy eating and regular exercise can help us lose weight, sometimes it is not enough to achieve the body of your dreams. Laser-assisted liposuction for men is specifically designed with your needs in mind and can help you fulfill your desires of attaining a fine physical form.
What is laser-assisted liposuction?

In the US, as well as in many other countries, liposuction is the one of the most commonly performed cosmetic procedures. With the many advances in technology, it has become easier to safely and effectively perform the procedure. One such technological advance is laser-assisted liposuction. This minimally invasive technique employs laser energy in direct contact with fat-storing tissues to break down fats and other lipids. At the same time, the laser coagulates tiny blood vessels and stimulates the production of new collagen in the targeted area. This enables laser-assisted liposuction to provide fast, comfortable recovery times, allowing patients to rapidly return to their normal day-to-day activities. In addition, the skin-tightening effect evenly tightens the targeted area for a smooth and firm complexion.
Does laser lipo work on men?

Yes, absolutely! Laser lipo is effective on both men and women and can help them achieve a slimmer waistline. It is a safe procedure that provides desirable results and is most effective when a person is 20 pounds within their ideal weight. Rapid weight loss can cause the skin to become loose and saggy, so large amounts of weight are not recommended. Even though the laser has a prominent tightening effect on the skin, it is not designed to tighten severely loose skin, which occurs after rapid weight loss.
How many sessions of laser lipo does it take to see results?

The amount of sessions that it takes to see results varies from patient to patient and is dependent upon a number of factors, including:

– The desired amount of weight loss
– The area(s) being treated
– The age of the patient
– The overall health of the patient
– How the patient responds to treatment

Based on these factors, it can take between one and ten treatments to achieve desired results. It takes an average of one hour to treat each area, and results are typically visible within two to six months, although some patients may start to see a noticeable change after one week.
What areas can be treated with laser lipo?

Any part of the body that stores fat can be treated with laser lipo. The most common treatment areas include:

– Abdomen
– Waistline
– Thighs
– Arms
– Under the chin
Do you lose weight with laser lipo?

Yes, laser lipo can help you lose weight and inches around your waist! Laser-assisted liposuction is not only designed to assist with weight loss, but also helps to tighten the skin in the targeted area to prevent loose skin from occurring.

If you are struggling to lose those stubborn areas of fat despite proper diet and exercise, laser-assisted liposuction may be the solution for you! At Men's Health of Mississippi, our team of healthcare professionals are experienced at performing laser-assisted liposuction and utilize the latest technology to provide a higher level of care. We can help you achieve your weight loss goals while taking the rest of your health into consideration. Call us today at (601) 440-2206 to book an appointment , or visit our clinic conveniently located at 120 Fountains Blvd#1001, Madison, MS 39110. Our men's health clinic is open Monday to Friday from 8:00 AM to 5:00 PM. We serve patients from Madison MS, Jackson MS, Flowood MS, Brandon MS, Ridgeland MS, Florence MS, Richland MS, Byram MS, Terry MS, Clinton MS, Vicksburg MS and Flora MS.