4 Questions to Ask About PE Treatment
If you or someone you know is struggling with premature ejaculation, then Men's Health of Mississippi is the right place for you. We can help to bring back your confidence. We are conveniently located at 120 Fountains Blvd #1001, Madison, MS 39110. For more information, please contact us or request an appointment online.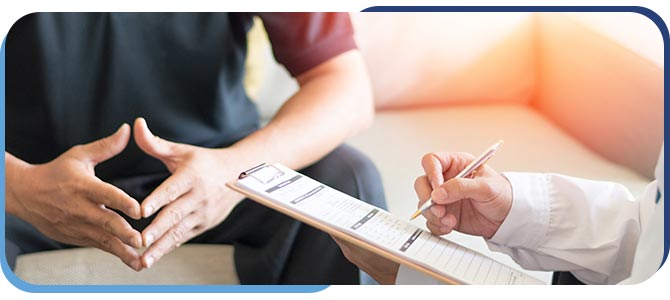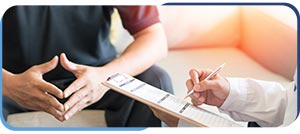 Table of Contents:
Are there different types of premature ejaculation?
Can premature ejaculation cause fertility problems?
How can I permanently cure premature ejaculation?
What are the behavioral techniques for premature ejaculation?
Men's Health of Mississippi is a specialized medical clinic that treats a wide variety of men's health concerns, including hormone imbalances, erectile dysfunction, premature ejaculation, and more. Our team of highly trained and respected medical professionals is dedicated to each of our patient's physical and mental health. We have the knowledge and technologies needed to support men through their journey to optimal health. We've provided information on four questions our patients frequently ask our PE specialist.
Are there different types of premature ejaculation?

There are two main types of premature ejaculation: primary premature ejaculation and secondary premature ejaculation.

1. Primary PE
When you have a lifelong struggle with premature ejaculation starting with your very first sexual encounters, this is classified as primary. This type can be caused by many different factors, including inherited traits, low levels of neurotransmitters in the brain, abnormal hormone levels, or any number of psychological problems.

2. Secondary PE
On the other hand, secondary PE develops a little bit later in life. This type of premature ejaculation can be caused by stress, age, erectile dysfunction, anxiety, or relationship conflict.
Can premature ejaculation cause fertility problems?

Both primary and secondary PE can make it difficult to have a baby. When ejaculation doesn't happen intravaginally, fertilization cannot occur, therefore making it impossible for couples to conceive. Fortunately, once the PE has been assessed and treated, infertility should no longer be a problem as long as there is no underlying medical condition causing the PE. In this case, your specialist will have to treat the underlying cause first before trying for a baby.
How can I permanently cure premature ejaculation?

There are many different treatment options to cure premature ejaculation. Typically, a combination of medications, counseling, behavioral techniques, and topical anesthetics can be used to permanently correct PE problems. Though it may take some time and patience, premature ejaculation can definitely be treated. It is a very common issue that deserves to be treated like any other medical condition.

Medication

Medications such as analgesics, antidepressants, and phosphodiesterase-5 inhibitors can be used to stop premature ejaculation. Talk to your PE specialist about the pros and cons of each medication so that you can both come to an informed decision.

Counseling

Whether your PE is caused by stress from work, feeling the pressure to perform, relationship issues, or deep-rooted sexual trauma, counseling from a mental health professional can be very beneficial. Psychological causes of PE are just as much of a cause as biological factors.

Topical Anesthetics

Prescription topical anesthetics like benzocaine and lidocaine contain numbing agents that can delay orgasm. There are also over-the-counter lidocaine sprays available to treat PE.
What are the behavioral techniques for premature ejaculation?

Your men's health specialist will likely give you simple behavioral techniques to help work through your PE. These behavioral techniques may include tasks such as focusing on sexual foreplay, withholding from intercourse until you no longer feel pressure to perform, or you should consider masturbating before intercourse so that you are able to delay ejaculation during sex with your partner.

If you are struggling with premature ejaculation, contact Men's Health of Mississippi to schedule a consultation with one of our specialists. We are more than willing to answer any questions you may have about our men's health services and clinic prior to your appointment. For further information about premature ejaculation and how to increase your libido, make sure to give us a call or request an appointment with one of our PE specialists. We look forward to your visit and are happy to help you get back to your normal sex life. We serve patients from Madison MS, Jackson MS, Flowood MS, Brandon MS, Ridgeland MS, Florence MS, Richland MS, Byram MS, Terry MS, Clinton MS, Vicksburg MS, and Flora MS.