Reasons to Visit a Men's Health Doctor Q&A
Every man that comes to our clinic deserves to have personalized care custom-tailored to their individual needs. We are proud to offer this high-quality care to our incredible patients located in and around Madison, Mississippi. Below, we've compiled a list of questions about the reasons you may need to visit a men's health specialist. We are conveniently located at 120 Fountains Blvd #1001, Madison, MS 39110. For more information, please call us or request an appointment online.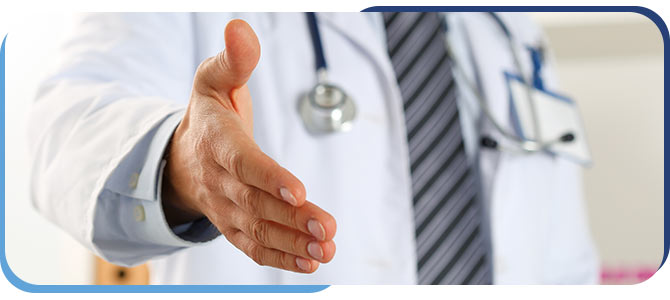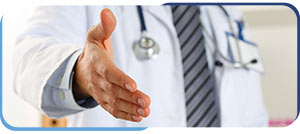 Table of Contents:
What does a men's health clinic do?
Why do men need to see a doctor?
What is the importance of men's health?
What is a men's health visit?
What does a men's health clinic do?

Just as its name suggests, this type of health clinic focuses on the medical needs unique to men. Although each clinic varies in the services they offer, typically, men's health clinics can provide you with the following treatments:

– Primary care services
– Screening tests for conditions such as prostate cancer
– Management of chronic conditions such as diabetes and heart disease
– Mental health referrals
– Evaluation and treatment of premature ejaculation
– Erectile dysfunction treatment
– Infertility treatments
– Testosterone replacement therapy

On top of the services listed above, Men's Health of Mississippi is proud to offer men's medical aesthetic treatments such as body sculpting, botox, and PRF hair restoration. These treatments will not only help you look your best, but they will also help you feel confident and proud.
Why do men need to see a doctor?

There are countless reasons why men should regularly visit a doctor. Regular visits to a men's health clinic have many benefits, including the following:

– Helps in the prevention of chronic conditions and illnesses such as high blood pressure, diabetes, and cancer.

– Heart health is especially important for men to look after due to their sex being a risk factor.

– An annual physical will ensure you are in prime health.

– Often, men struggle with mental health in silence. Seeing your doctor for mental health concerns such as depression or anxiety can greatly improve your quality of life.

– Male athletes should seek regular care from a men's health clinic in order to treat aches, pains, and injuries.

– If you struggle with maintaining a healthy lifestyle, your doctor can make lifestyle recommendations and refer you to other specialists in this field.

– Being proactive about your health will help you live a much longer and happier life!
What is the importance of men's health?

Men's health is just as important as any other person's health. Although often overlooked, men struggle with untreated physical and mental health conditions on a daily basis. Annual checkups to look for early signs of an illness can potentially save your life. Your doctor can also make recommendations to help prevent these conditions from developing. If you are currently struggling with abnormal symptoms, go to a men's health clinic right away for the high level of care you deserve. Ways to boost your health include:

– Regular checkups with your primary care physician
– Eating a well-balanced diet
– Getting the proper vitamins and nutrients daily
– Exercising regularly
– Getting tested for male-specific health concerns
– Protecting your skin health
– Drinking less alcohol
– Not partaking in the use of recreational drugs
What is a men's health visit?

A men's health visit typically involves screening for a wide variety of medical issues and assessing your risk for developing future medical conditions. During a men's physical, you can expect your doctor to first ask you questions about your medical history and lifestyle. They will then take a look at factors that could lead to a future health concern, such as your blood pressure, height, waist, and weight. Your specialist may also check your prostate and testicular areas.

For more information about Men's Health of Mississippi and the services we provide, contact our front desk or book an appointment online with one of our knowledgeable specialists. There are many reasons you may need to visit a men's health clinic. Each reason will be treated with the equal amount of attention and quality of care you deserve. We serve patients from Madison MS, Jackson MS, Flowood MS, Brandon MS, Ridgeland MS, Florence MS, Richland MS, Byram MS, Terry MS, Clinton MS, Vicksburg MS, and Flora MS. We look forward to your visit to Men's Health of Mississippi soon!