What Causes a Man to Not Be Sexually Active?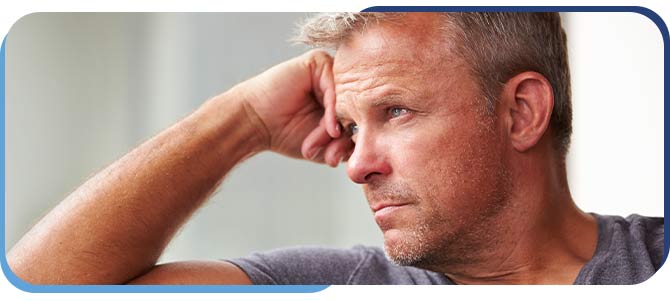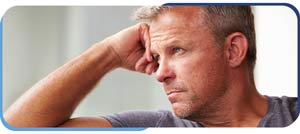 Table of Contents:
What happens if a man is not sexually active?
Is it normal for a man to not participate in sexual intercourse?
What age group is the most sexually active in men?
What are the signs that a man is not sexually active?
What happens if a man is not sexually active?

There are a variety of reasons why people experience dry spells in the bedroom. Perhaps they're too busy, single, or suffering from low testosterone or erectile dysfunction. They might just decide to take a break.
 
If you take a long break, though, it can affect your body and your life in some ways. There is no "right" amount for everyone, however. How much sexual intercourse is necessary varies on a case-by-case basis.
 
When you don't have sex with your partner often, you may feel less connected to them, which can mean you don't express your feelings much or receive much support in coping with stress. In addition, sex releases hormones like oxytocin and endorphins that can help you cope with stress. The additional benefit of oxytocin is that it helps you sleep.
 
Despite the fact that research is still in its infancy, some studies indicate that people who have sex often are better at recalling memories. Moreover, there are signs that sex can increase your brain's capacity to grow neurons.
 
When you have regular sex with your partner, you feel emotionally close to them, which improves your communication. Those who have sex more often say they are happier than those who have less of it. One time a week seems enough, it doesn't have to happen every day. Regardless of your age, gender, or duration of your relationship, this seems to hold true.
 
You're more likely to catch colds and other illnesses if you have fewer sex encounters frequently. College students who had sex one to two times per week had higher levels of an antibody (called immunoglobulin A) that plays an important role in the immune system.
Is it normal for a man to not participate in sexual intercourse?

It is fairly common for people to abstain from sex. What constitutes a normal level of sexual activity varies from person to person based on a number of factors. One-third of 18-24-year-old men experienced an increase in sexual inactivity between 2000 and 2018, according to the results of a U.S.-based survey.
What age group is the most sexually active in men?

Kinsey Institute research indicates that people of all ages engage in regular sexual activity. The most likely to have sex were men between 25-39 and women between 20-29. Intercourse frequency declines with age.

In your 20s, testosterone, a hormone that causes sexual arousal, is typically high, as is your drive for sex. As a result of inexperience, you may also be anxious about sex. Perhaps that's why 8% of men in their 20s report erectile dysfunction (ED). Symptoms of the condition may be caused by a medical or mental health problem or even be a sign of heart disease. Your symptoms should be discussed with your doctor.

While testosterone starts to decrease slowly around age 35, many men retain a strong sex drive into their thirties and forties. There is a typical decline of about 1% per year, but it can be faster for some men. Your sex drive may be affected by this. Men's interest in sex can also be affected by work, family, and other commitments.
What are the signs that a man is not sexually active?

Links between abstinence and erectile dysfunction are being studied. An individual may also experience anxiety about sexual performance to a satisfactory level. Stress within a relationship in which one partner is sexually active may occur.
 
As a result of sexual activity, the body produces chemicals such as endorphins, which are thought to boost mood as well as manage pain. In the absence of sexual activity, a man may experience a poorer mood or increased stress and display signs that come with those.
 
If you are not sexually inactive, then reach out to us today at Men's Health of Mississippi – we offer treatments to make you happy again. We are conveniently located at 120 Fountains Blvd #1001, Madison, MS 39110. For more information, please call us or request an appointment online. We serve patients from Madison MS, Jackson MS, Flowood MS, Brandon MS, Ridgeland MS, Florence MS, Richland MS, Byram MS, Terry MS, Clinton MS, Vicksburg MS, and Flora MS.