Sexual Problems Treatment Specialist in Madison, MS
Sexual problems are common among men. As men age they appear more frequently. Problems might include erectile dysfunction, lessened or lost desire for sex, issues with ejaculation, and low testosterone. If you are living with sexual dysfunction then visit Dr. Micah Walker, MD at Men's Health of Mississippi to get appropriate treatment for your sexual problems. For more information, please contact us or request an appointment online. We are conveniently located at 120 Fountains Blvd #1001, Madison, MS 39110.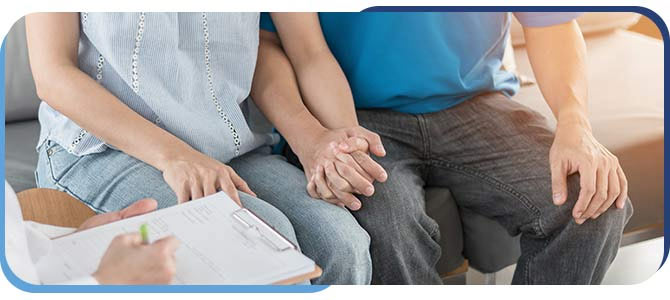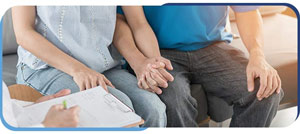 Sexuality is a normal and positive part of human life, and for men being in good sexual health means not only being able to increase their gene pool but also being able to strengthen close relationships in a very positive – and pleasurable – way. Sexual dysfunction can affect men of all ages but is more common in older men, and the most common problems experienced include ejaculation disorders, erectile dysfunction, and lack of sexual desire.
Testosterone is well known as the male sex hormone that drives sexual desire and performance, but as men age their testosterone levels drop and sexual problems such as erectile dysfunction (ED) or ejaculation problems start to creep in. These issues can cause distress and significantly affect a man's self-esteem and overall health and well-being. It is therefore important that men experiencing signs and symptoms of sexual dysfunction should see their doctor, as there is help out there. And there's no need to feel embarrassed – male sexual dysfunction is more common than you think, and it won't be anything new to your doctor.
What kind of medical professional should I see for sexual problems?
A primary care provider will likely be the first point of contact if you are concerned about your sexual health. The doctor will want to know all about the issue so that they can determine the underlying cause(s) and formulate an effective treatment plan. If the primary care physician feels that there is something outside his scope that he can't adequately address, he can refer you to a urologist, a doctor that specializes in issues affecting the urinary system and male reproductive system.
Can Men's Health of Mississippi help me with sexual problems?
The short answer is yes, we can certainly help men who come to us with sexual dysfunction. We offer services to address erectile dysfunction, premature ejaculation, and low testosterone and are always ready to discuss these issues in a comfortable and supportive environment.
What causes sexual dysfunction?
Age tends to be one of the primary reasons for sexual dysfunction in men, but there are many other causes, both physiological and psychological that can play a factor. The symptoms of overall sexual dysfunction include:
Physiological:
Low testosterone levels.
Blood vessel disorders such as hardening of the arteries (atherosclerosis) and high blood pressure (hypertension).
Prescription drugs for depression and high blood pressure.
Stroke
Nerve damage resulting from diabetes or surgery.
Alcoholism and drug abuse.
Psychological:
Concern over sexual performance.
Marital or relationship problems.
Depression, feelings of guilt.
Effects of past sexual trauma.
Work-related stress and anxiety.
In addition to the above, according to the National Institutes for Health (NIH), erectile dysfunction can be a symptom of other diseases and conditions such as:
Problems with the prostate
Type 2 diabetes
Hypogonadism (low testosterone)
Vascular disease and/or vascular surgery
High levels of LDL ("bad") cholesterol
Low levels of HDL ("good") cholesterol
Chronic sleep disorders like obstructive sleep apnea and insomnia
Neurogenic disorders
Peyronie's disease (a distortion or curvature of the penis)
Priapism (inflammation of the penis)
Lack of sexual knowledge and/or poor sexual technique
Inadequate interpersonal relationships
Many chronic diseases, particularly kidney failure and dialysis
Smoking, which aggravates the effects of other risk factors, such as vascular disease or hypertension
Call us today to book an appointment, or visit our clinic conveniently located at 120 Fountains Blvd #1001, Madison, MS 39110. Our men's health clinic is open Monday to Thurs from 8:00 AM to 5:00 PM and Friday from 8:00 AM to 11 AM. We serve patients from Madison MS, Jackson MS, Flowood MS, Brandon MS, Ridgeland MS, Florence MS, Richland MS, Byram MS, Terry MS, Clinton MS, Vicksburg MS, and Flora MS.