4 Questions to Ask a TRT Doctor
Testosterone replacement therapy (TRT) is a hormone replacement therapy used to treat hypogonadism (low testosterone levels) in males. Men often utilize testosterone therapy to treat problems such as reduced libido, depression, and fatigue. Visit Dr. Micah Walker, MD, for TRT at Men's Health of Mississippi . We are conveniently located at 120 Fountains Blvd #1001, Madison, MS 39110. For more information, please contact us or request an appointment online.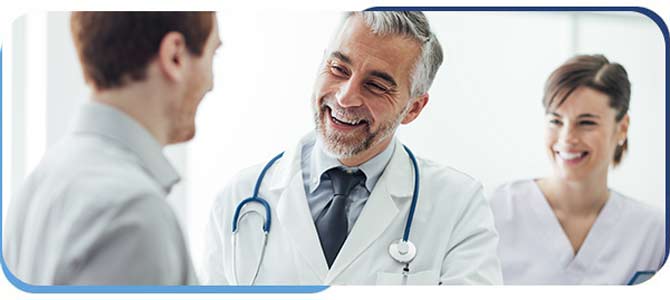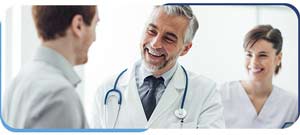 Table of Contents:
What is my target testosterone level?
At what level will a doctor prescribe TRT?
How do I get the best results from TRT?
How long does it take to see the benefits of TRT?
Hormone levels fluctuate naturally as we develop, but testosterone levels peak at around age 20 and slowly decrease as we continue getting older. While this is a normal part of development, testosterone levels that dip too low can lead to health issues such as heart disease, diabetes, decreased sex drive, impotency, muscle deterioration, and mood disorders.
If you have had consecutive blood tests that report low testosterone levels and are experiencing disruptive symptoms as a result, your healthcare provider may suggest testosterone replacement therapy (TRT) to help replenish diminished stores.
At Men's Health of Mississippi, we specialize in hormonal issues that negatively affect men and upend their ability to function normally. We also offer TRT to those that need support obtaining hormonal balance. Contact our knowledgeable staff for more information on our available treatments, or book an appointment online to see a specialist as soon as possible.
What is my target testosterone level?

A man is considered to have normal levels of testosterone if his reading falls anywhere between 300 and 1,000 nanograms per deciliter (ng/dL).
 
However, a low reading alone isn't enough to diagnose low testosterone. If your testosterone levels are below the recommended range but you're not experiencing any symptoms or negative effects, then your body may be okay operating with lower amounts of testosterone.
 
If you have low levels and you're experiencing disruptive symptoms, then you'll want to talk to your doctor about the right treatment path for you.
At what level will a doctor prescribe TRT?

For a doctor to prescribe TRT, you'll need to have two separate blood tests completed that both report testosterone levels under 300 ng/dL. In addition, you'll also need to report that you're experiencing disruptive symptoms as a result of these low levels.

Symptoms of low testosterone include:

• Difficulty getting and/or maintaining erections
• Frequent mood swings
• Increased feelings of depression and anxiety feelings
• Insomnia and/or poor-quality sleep
• Low energy/fatigue
• Lower bone density
• Lower sex drive (libido)
• Poor quality ejaculation
• Reduced muscle mass and strength
• Unexplained weight gain or weight loss
How do I get the best results from TRT?

There are many different delivery systems for TRT, including pills, injections, patches, implants, topical gels, and nasal gels. No matter which method you choose, it's important to take your testosterone as prescribed by your facilitating doctor. This will ensure that you have consistent and sustainable results.

If you find that you're having difficulty following your treatment plan, or are consistently missing doses, talk to your healthcare provider. They'll be able to help troubleshoot any issues that you're having, or they may switch you to a TRT that better suits your lifestyle.

While you're moving through TRT, it's important to maintain a lifestyle that supports your overall health. This includes eating a variety of nutritious foods, taking part in a regular cardio and strength training regime, getting enough quality sleep, and utilizing strategies to reduce stress.
How long does it take to see the benefits of TRT?

Testosterone replacement therapy isn't an overnight fix, and different symptoms take varying amounts of time to be rectified. Remember, not all the benefits of testosterone injections occur simultaneously.
 
While results may vary by individual, the general timeline for TRT to work is between 3 weeks and 12 months. Here is a general guideline for what you can expect in terms of results:
 
• Improved sex drive: 3-4 weeks
• Higher energy levels: – 3-6 weeks
• Lower cholesterol: 4-6 weeks
• Stabilized blood sugar levels: 3-12 months
• Increased muscle mass and fat loss: 12-16 weeks
• Improved red blood cell count: 9 – 12 months
• Improved bone density: 6 months
• Lower rates of inflammation: 3 to 12 months.
 
At Men's Health of Mississippi, we know that low testosterone levels can seriously affect the quality of your life. That's why our specialists are committed to helping you achieve hormonal balance so that you can get back to feeling good and doing what you love. For more information about our available TRT treatments, reach out today. Or, if you're ready to book an appointment to see a specialist, schedule an appointment online. We serve patients from Madison MS, Ridgeland MS, Gluckstadt MS, Pocahontas MS, Annandale MS, and surrounding areas.