Different Types of ED Q&A
Erectile dysfunction can be primary or secondary. Individuals with primary ED, have never been able to get or maintain an erection while patients suffering from secondary ED cannot be able to maintain erection later in adulthood, as they used to erect before this condition. Dr. Micah Walker, MD at Men's Health of Mississippi provides effective erectile dysfunction evaluation and treatment, to assist patients get rid of this condition. For more information, please contact us or request an appointment online. We are conveniently located at

120 Fountains Blvd #1001, Madison, MS 39110

.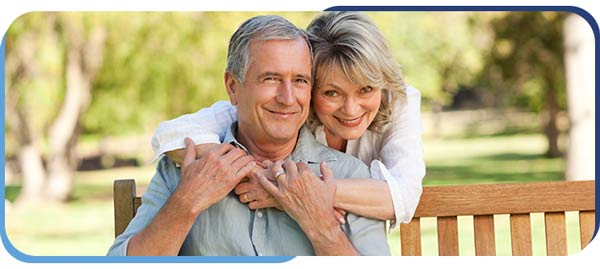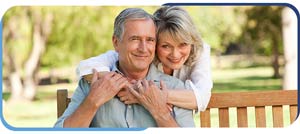 Table of Contents:
What are the different types of ED?
What is the most common erectile dysfunction?
Are there different degrees of erectile dysfunction?
How do I know what type of ED I have?
For millennia, people have tried a number of different techniques and methods to improve their aesthetics, and hair removal has been a very common concern. The approaches used have changed over time; in modern cosmetics, there are a number of popular techniques that can be used to remove hair, but few compare to the efficacy of laser hair removal treatments.
What are the different types of ED?

The inability to achieve or maintain a satisfactory penile erection is referred to as erectile dysfunction. An ED prevalence of 52 percent was found in a survey of men aged 40-70. ED is predicted to affect approximately 322 million people worldwide by 2025.

The etiology of erectile dysfunction can be divided into two categories: psychogenic and organic. Up to 80 percent of cases of erectile dysfunction have an organic cause, instead of psychogenic. Organic causes include vasculogenic, neurogenic, and hormonal causes. Vasculogenic etiologies make up the largest group, with arterial or inflow disorders being the most common. The incidence of abnormal venous outflow (a corporeal Veno-occlusive mechanism) is much lower. In most cases, there is a psychological component in addition to the primary etiology.
What is the most common erectile dysfunction?

In the past, psychological problems were commonly believed to cause erectile dysfunction. The majority of men with erectile dysfunction suffer from physical problems, usually related to the blood supply to the penis. Erectile dysfunction has undergone many advancements in both diagnosis and treatment.

The most common cause of ED, especially in older men, is organic ED, which involves abnormalities in the penile arteries or veins. Arteriosclerosis, or hardening of the arteries, is usually the cause of arterial problems, although trauma to the arteries may also contribute. A number of controllable arteriosclerosis risk factors, including obesity, lack of exercise, high cholesterol, high blood pressure, and cigarette smoking, can cause erectile dysfunction before it affects the heart.

According to many experts, atrophy, and fibrosis of the smooth muscle tissue in the body of the penis (cavernous smooth muscle) lead to difficulties in maintaining a firm erection. Erectile dysfunction is often characterized by a poor ability to maintain an erection. It is actually the smooth muscle that surrounds the veins that is malfunctioning that causes a venous leak, not the veins themselves. Eventually, this leads to difficulty maintaining a firm erection (losing an erection too quickly), which is now thought to be an early sign of atherosclerosis.
Are there different degrees of erectile dysfunction?

While these terms have not been precisely defined, erectile dysfunction is often described as mild, moderate, or severe. Sexual function is comprised of many aspects, including erectile ability. Desire, arousal (erectile ability), orgasm, and relaxation are the four major phases of male sexual response. Clinical evaluation of sexual function problems must clarify which phase of the cycle is primarily responsible for the patient's symptoms. Disorders and dysfunction may occur in one or more of these phases.
How do I know what type of ED I have?

It is difficult to determine what type of ED you have on your own. The only way to know for sure is to visit a men's health clinic for a diagnosis.

A doctor can diagnose erectile dysfunction and recommend treatment based on a physical exam and medical history. You might need further testing or a specialist consultation if you have chronic health conditions or your doctor suspects an underlying condition might be involved.

In a physical exam, your penis and testicles might be examined carefully, and your nerves may be tested for sensation. Several health conditions can be detected by testing your blood, including heart disease, diabetes, and low testosterone levels. A urine test can be used to detect diabetes and other underlying health conditions, just like a blood test. A specialist usually performs ultrasounds in an office setting. In this procedure, a wand-like device (transducer) is held over the blood vessels that supply the penis. A video image is created to show your doctor if you have problems with blood flow. To stimulate blood flow and produce an erection, medications are sometimes injected into the penis along with this test. It may be necessary to conduct a psychological examination. If you have erectile dysfunction, your doctor might ask you questions about depression and other psychological issues.

Men's Health of Mississippi offers diagnosis and treatment of every type and cause of ED. We are conveniently located at 120 Fountains Boulevard #1001, Madison, MS 39110. For more information, please Call us or request an appointment online. We serve patients from Madison MS, Jackson MS, Flowood MS, Brandon MS, Ridgeland MS, Florence MS, Richland MS, Byram MS, Terry MS, Clinton MS, Vicksburg MS, and Flora MS.